In the early part of your child's life, you have a window of opportunity to leave a positive impact on their oral health that will last for years. By getting them used to dental checkups from a young age and practicing healthy oral habits, your child won't have to worry about common dental issues such as cavities or toothaches.
We recommend that your child visit South Yarra Family Dental Care as young as possible by accompanying you to your regular checkups. Though they may not yet need an examination, they'll become familiar with being in our environment and get to know our team.
When the time comes, their exams will start informally, keeping things playful and amusing for your child. As they become more comfortable, we can begin a deeper evaluation. We'll look at:
Any cavities present
Erupted teeth
Jaw development
The tongue, lips, cheeks and throat
Their bite
In addition, we'll talk to you and your child about how to prevent future dental issues through a proper diet and good brushing techniques. If necessary, we can give fluoride treatments or apply fissure sealants.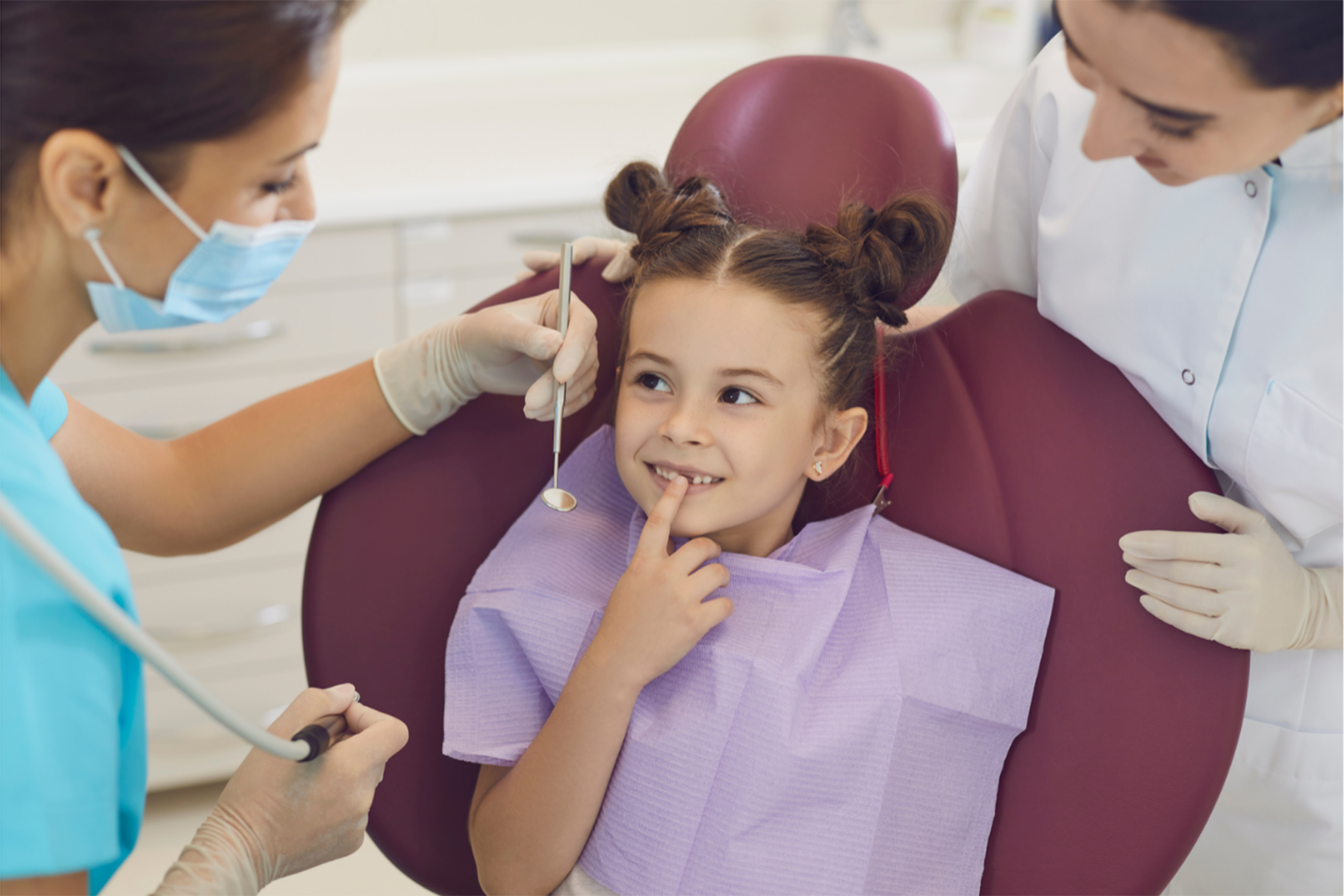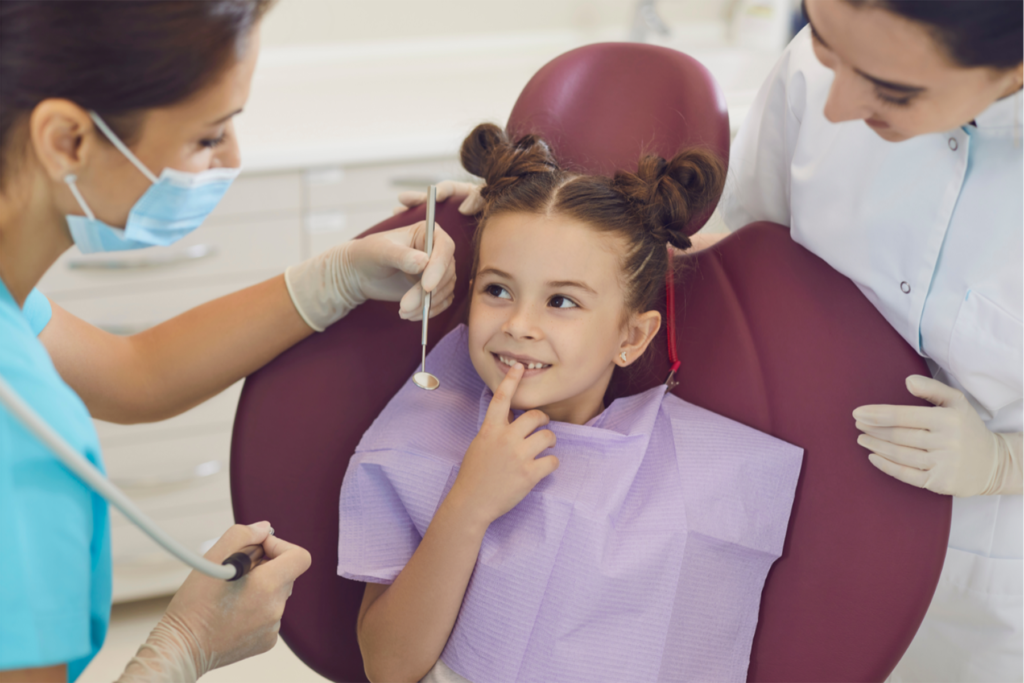 How Can I Take Care of My Child's Teeth?
From the moment your child's first tooth starts to come up through their gums, usually around six months, there are several things you can do to ensure their oral health.
Brushing Habits
Use a soft, small, kid's toothbrush and a tiny amount of toothpaste, about the size of a grain of rice to brush their gums and teeth. If you feel unsure about using fluoride, talk to our team. We suggest brushing twice per day, once in the morning and again before bedtime. They should spit out all toothpaste but not rinse with water.
Once they're old enough to take control of the brush, we advise you to supervise them until they're 8.
The Right Nutrition
Refrain from giving your child milk or fruit juice at bedtime, as the sugars contained in these beverages will lead to cavities. It's also advisable to limit the sugar content in your child's food. Sugary snacks and drinks are best kept to mealtimes only, with plenty of water and healthy snacks in between.